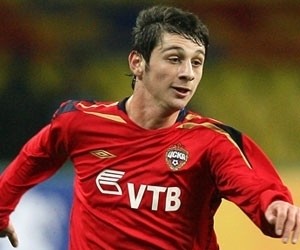 The halfback of CSKA and Russian national team Alan Dzagoev shared his impressions from the just completed world Cup.
"I was sure that we qualify from the group, and then had doubts. That's before the match against Spain was a feeling that can beat them. The same thing — before the game with Croatia. On the one hand, we have done, out of the group, passed the 1/8 finals, that is made more of what we were expecting. On the other hand, wanted more, and we could do more. Here is a little lubricates impression. This chance it may be longer. Hope it will be. We have a young team and the backbone remains. Left Ignashevich, Samedov, Zhirkov — I hope to Qatar will not crumble.
Any offers from Europe after the world Cup I have not received. I was hoping, but knew that 40 minutes of the world Cup, no one proposal will not do. There was hope just before the world Cup, but after he got injured, it became clear that not meant to be. All teams watching players perform at the world Cup, and I'm first 20 minutes and then ran off about the same number of Croats. Not so important that I showed during this time because the clubs did not see the overall picture, did not see me in General.
Still eager to play abroad? To be honest, I so yourself. Hands in any case not omit, football is the same passion, I want to train and play. But to dream Europe… Well, then the offer — happy to discuss, but not — okay. Not something to accept… you Know, I have the Champions League, the championship of Russia. There is much to direct my mind and energy," — said Dzagoev.