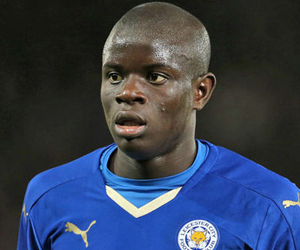 Midfielder "Chelsea" and the French team N Golo Kante commented on the victory of Les Bleus in the world Cup-2018.
Is something remarkable, something amazing, – was noted by Kant in his interview to the press service of "aristocrats". It says that we did a great job, and this is our greatest joint achievement. We are really happy with that. Season after season has been happening to me a lot, and I think it is very good.
Before the tournament we all knew that they could rely on everyone in the team. Knew that we have a good team with good players. And we knew that the title claims a lot of teams.
I think the French team is very well played throughout the tournament and deserves to be a champion. Now it's time to enjoy this victory with the team, and then relax!