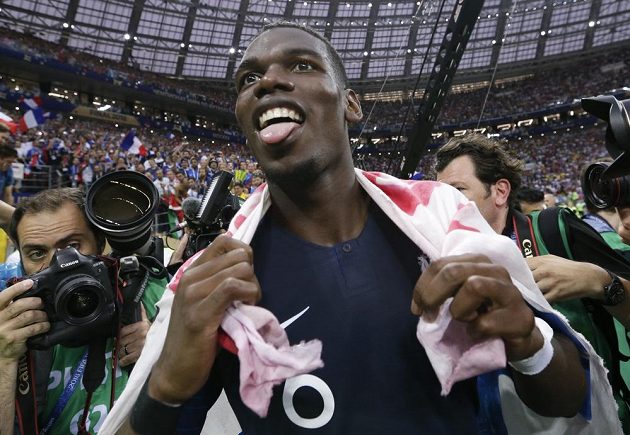 Midfielder "Manchester United" and world champion in the national team of France Paul Pogba decided to make fun of English fans. In his opinion, a joke.
In the Internet appeared the video, where 25-year-old Frenchman Guinean descent in good spirits celebrating the victory in the world Cup. Holding the world Cup, he ironically English said: "It's coming home", which is translated: "He returns home". It was a favorite refrain of the England supporters during the world Cup. After his teammates laughed at that, Pogba tried to smooth over the situation, repeatedly repeating: "I'm just kidding".
However, now it is the expected reverse troling from local fans when Pogba will appear in English stadiums. Unless, of course, this summer he will not change the EPL to any other League.
Paul Pogba trolls England after winning the World Cup ???????? pic.twitter.com/coSZPGU7gp

— SPORTbible (@sportbible) 15 Jul 2018