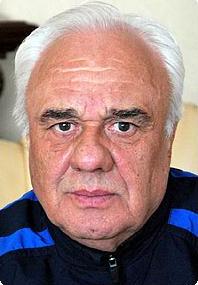 Ex-football player of "Dynamo" and "Dnepr" Valery Porkuyan who shone-scoring game in the USSR team at the world Cup of 1966 in England, shared his impressions about the latest world forum recalled the great events of his career.
– How do You like the ending?
– Great! Really liked the game. It had everything in it that pleases the eye with high speed, dynamics, good combinations, a lot of goals.
Interestingly, both teams seems to be a great defense, but without a large number of goals is not complete. And that's good. I liked that during the match were stretches when he revived the intrigue. That was when the Croats equalized, and then when they reduced the difference to two goals. However, then started the French goalkeeper Hugo Lloris. Whether at that moment the score is 2:1 – and who knows what would have ended this indulgence. (Laughs).
– Did you expect that the final bout will come down to France and Croatia?
– If to me someone told about it before the world Cup or in his swing, I wouldn't believe it. Well, maybe the withdrawal of France it wouldn't surprise me, but to Croatia… No, it would never have thought. But the Croats, of course, well done – cool yourself at this tournament showed!.. If we talk about those who I thought were the main favorites, primarily Brazilians and Germans. During the championship it was evident that a good French, and many other teams have also shown substantial game.
– On the way to the final of fighting has left a lot of nice teams. On what they regret the most?
– Of course, Belgium. This team deserved to play in the final. At the world Championships, she appeared not only a team of stars, but rather played a team. In its composition shone many players, notably Eden hazard. It is a pity that the Belgians have not played in the final match.
– Agree with opinion, what ended the world Cup became the championship of sensations?
– Of course. Someone tell me, could assume that Germany will not only play, but also is in last place? I did not think that Russia will reach right to the quarter-finals. Initially believed that she would not be able to overcome the group stage of the tournament. However, the team of cherchesova rested, which helped her at some stage. Disappointment would also too early exit of Spain, Portugal, Argentina.