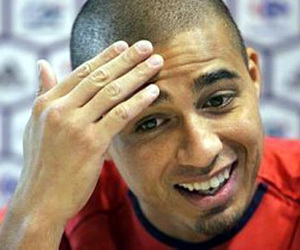 Former France striker David Trezeguet has commented on the success of Les Bleus in the world Cup-2018.
France initially went to Russia for the gold, it is objective. First, our national team have great players, and secondly, a great coach. These components gave the final result.
– So, you were sure of the title. And who considered his main competitors?
– Frankly, I thought those of Spain, Germany and Brazil. But in the end they all took off early enough. In football there is no math – you need to play and prove everything on the field every game.
France – Croatia 4:2 (2:1)
Goals: Mandzukic, 18 (goal) (1:0); Perisic I., 28 (1:1); Griezmann, 38 (penalties) (2:1); Pogba, 59 (3:1); Mbappe, 65 (4:1); Mandzukic, 69 (4:2)